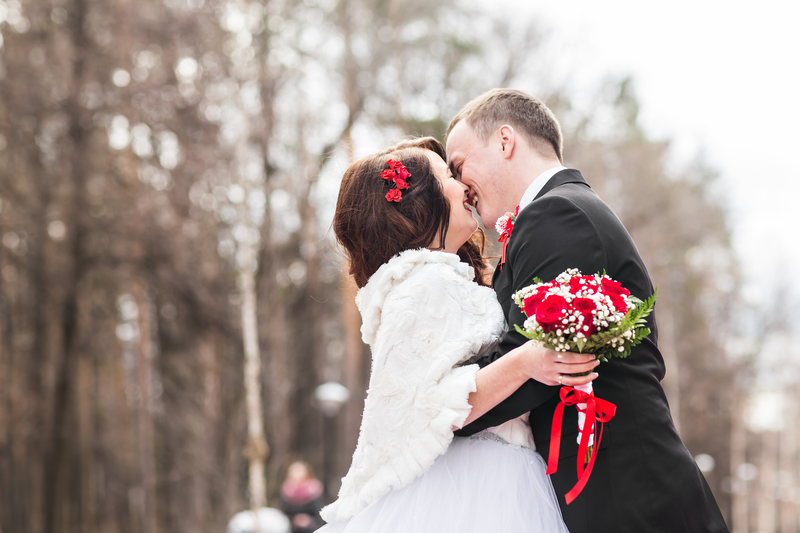 Tips for Pulling Off a Perfect Winter Wedding
Winter, while not the most popular time of year for a wedding, is just as beautiful a time for a wedding as any. The time of year already has such a magical feel that will add to your special day. Tips for pulling off a perfect winter wedding include finding a venue, picking out your decorations, and being aware of lighting.
Find a Venue
There are a few different things to look for in a wedding venue. Winter weather can be unpredictable so you should look for a venue that will accommodate these changes by having indoor and outdoor options. This is important because even if you want a ceremony outside, there is always a chance you might have to move things indoors. You should also think about parking and travel. Look for a venue with a convenient parking situation that won't require guests to walk far in poor weather. If you have different sites for your ceremony and your reception you should choose locations that are close together to limit how much your guests need to travel.
Pick Out Your Decorations
Your winter wedding wouldn't be complete without the right decorations. The first step is to pick out the right colors. For your winter wedding, opt for seasonal colors which include jewel tones. These are colors such as reds, greens, and navy blue. Once you have your colors you can choose the decorations. You can utilize seasonal flowers for centerpieces and create a romantic feel utilizing string lights and candles.
Be Aware of Lighting
During the winter months the sun rises later and sets sooner which means that you have less lighting. Because of this, you need to plan accordingly. If you plan to do any part of your wedding outside, you need to take the lighting into account. If your ceremony is outside, you should choose a time that won't be too bright or dark and won't risk being in your guests' eyes. Whether you have an outdoor or indoor reception you should make sure that your space is well lit, so you don't have to cut the party short.
Your winter wedding will help you have a unique day filled with elements from the season. Make sure you pick elements that you love to help you enjoy your special day. Give your guests notice to ensure they can enjoy your day with you.
Check out these ideas for Christmas appetizers and treats for any gathering!