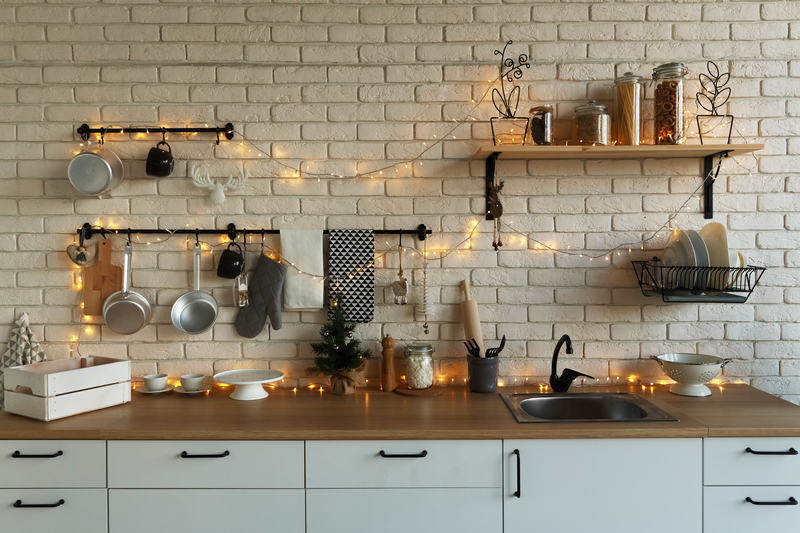 Super Fun Christmas Appetizers and Treats for Your Next Christmas Gathering
Everybody loves Christmastime. There is something so festive about the holidays that only comes around once a year, reminding us of all the truly important things in life: family, friends, laughter, and love. There are plenty of ways to spread holiday cheer to your loved ones, but food has got to be everyone's favorite. There are myriad holiday treats out there that instantly bring people into the holiday spirit simply with the taste or smell. Here are a few fun appetizers and treats for you to try out at your next Christmas gathering that everyone is bound to love.
Cheese Balls
There are few appetizers as classic as cheese and crackers. And so why not spice things up a little? Instead of serving simple slices of cheese on a board with a plethora of crackers to let your guests mix and match, why not make little balls of cheese? Little snow globes, so to speak, of cheese that are bite sized and perfectly at home nestled into the ridges of a buttery, salty cracker. You could even make little cheese snowmen of cheese balls of varying sizes to really bring in the festive mood. Your Christmas guests are sure to love the arrangement and the effort that goes into such a themed appetizer.
Marshmallow Snowmen
This one is a great sugary, desert snack that kids and adults alike will find charming and irresistible. The best part about this snack is it can be a great activity to get the kiddos involved in building and decorating their own marshmallow snowmen of different sized marshmallows and toothpicks. There are different sizes of toothpicks, so make sure you get the right size for your snowmen. Consider the size of the marshmallows you will be using when selecting toothpicks. You can decorate them with sprinkles, colored sugars, jellybeans, chocolates, and any other decorations that you can imagine.
Crostini
If you want to take your charcuterie board to the next level, then crostini are the way to do it. And, better yet, crostini are wonderfully simple to make at home! All you need is a delicious baguette to slice into relatively thin slices, brush both sides with olive oil (and maybe some garlic or parsley) and bake them in the oven until they get crisp and browned. Voila! Now you can top your crostini with all your lovely cheese and other charcuterie board items. Or make special dips and topping for your crostini, like making bruschetta, or a spinach artichoke dip. Crostini are a delicious and versatile vehicle for wonderful appetizers, and you loved ones are going to become obsessed with them.
Gingerbread Cookies
Christmas is not Christmas without gingerbread cookies. Warm, spicy, sweet, chewy and craveable, gingerbread is a holiday exclusive treat that everyone loves. Whether you like your gingerbread cookies plain or decorated with frosting and candies to create intricate patterns and designs, they taste great either way. This is another snack that can be turned into an activity by letting people decorate their very own gingerbread cookies. Having frosting bags, sprinkles and candies setup and gathering around a table to decorate cookies together can form strong holiday memories to enjoy for years to come.
Cheddar Popovers
Christmas time is all about warmth and comfort, and while a classic bread roll is both warm and comforting, it does leave some room for improvement. And a great way to improve upon the classic bread roll for a special Christmas appetizer is to go with a cheddar popover instead. These cheesy, melty warm bread rolls are still pop-able and small but pack a more flavorful punch that is like a warm hug for your mouth. They're also simple to make, just like you would make a classic bread roll, but with some cheddar added to the dough for a cheesy flavor. Kids and adults will love to snack on these delicious cheesy bread popovers through the day, noon, and night.
Christmas Spiced Latkes
Latkes, or potato pancakes, maybe a traditionally Jewish food, but they are perfect for Christmas celebrations too. Warm, filling, and fluffy, the latke is the ideal Christmas appetizer for any time of day. If you want to give your latkes a Christmas spiced twist, then here is the secret, just a touch of nutmeg. The nutmeg will bring out the nutty, sweet side of your savory potato latkes to bring some Christmas flavor to what a delicious snack is.
Candied Nuts
In many cold climates, warm candied nuts are a holiday staple, and for good reason. They are sweet, salty, crunchy, and warm – everything you could hope for in a Christmas time treat. You can buy candied nuts premade and just heat them up briefly in a warm oven before serving, or you can make them yourself at home. Just toss your preferred nuts in a mixture of egg white and water, and then add a cinnamon and sugar mixture, with any other spices like nutmeg or allspice that you like, until evenly coats, and roast them in an oven until browned, stirring the nuts every fifteen minutes or so. And that's all you need to do for a simple and delicious holiday snack.
Stuffed Mushrooms
This final appetizer on the list may be more targeted towards adults, but nevertheless, a delicious holiday appetizer option. A nice big mushroom cap overflowing with cheese, veggies, cheese, herbs and spices, oh, and more cheese. What could be more comforting and warmer for Christmas than that? Simply grab some big mushroom caps and stuff them full of your favorite fillings and cheese and cook them until delicious and you and your guests may just get full before dinner.
Food is an integral part of Christmastime, food brings people together, provides a communal experience, and is delicious. Setting up the perfect Christmas appetizers and snacks takes some effort, but it is completely possible. Try out any of these eight Christmas snack and appetizer ideas to take your Christmas foods to the next level – your loved ones are going to thank you for it.
Read this next: How to Make Your Home the Perfect Place for Families Over the Holidays