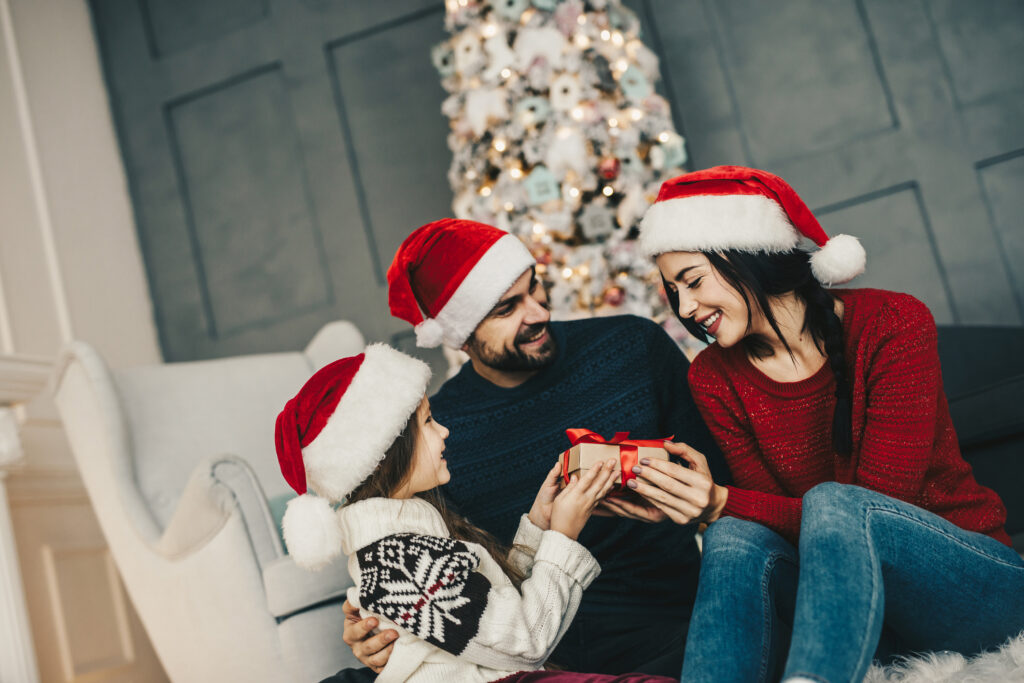 How to Make Your Home the Perfect Place for Families Over the Holidays
Celebrating the holidays is one of the most exciting and fun times of the year and if your home can be a gathering place during the holidays, it can be the perfect way to bring your family together. Different families have different traditions and celebrate different holidays together, but all of those traditions can benefit with a beautiful space for families to gather. Here are a few things that can help you to make your home into the perfect place for you and your family to celebrate the holidays.
Put Out Holiday Treats
The holiday season is a season that is focused on delicious food and treats. Having holiday treats out to share can make your home feel welcoming and exciting for the season. Holiday treats can also bring delicious smells into your space and bring out all the best flavors of the holidays. Bring your family in on the action and have them help you to make treats. Giving everyone a chance to make their favorites can ensure that you have plenty of delicious variety throughout the whole season and keep everyone's taste buds satisfied.
Decorate for Winter
Decorating is another huge part of making your home a perfect place for your family this holiday season. No matter what holidays you and your families celebrate there are plenty of decorations. Christmas lights and a Christmas tree can do wonders for making your house more comforting. If you want to go with a more general winter vibe you can decorate with snowflakes and blue and silver colors to brighten up your space. Depending on your region, you may have all kinds of options for specific holiday decorations that match with the particular climate of your area in the winter months.
Reorganize Your Space
Getting your house comfortable for the holiday season has a lot to do with getting your space organized. If you can find ways to create more room for guests, a more comfortable flow and less clutter, your home will be more fun and usable for everyone. Take time before the holiday season to start looking at your space and figure out a plan for getting things organized. Before the holidays is a perfect time to start getting rid of your extra items and clean up your space. By determining what things you do and do not want in your home you can start making donations and getting your space into its best form.
Make Sure You Have the Seating
There is nothing worse than having your family come over and not have enough seating for everyone to be comfortable. Having seating in multiple rooms and at multiple comfort levels can help your home to be much more usable during the holiday season. Having couches and armchairs is a good start, then you want dining seating and more. For example, bar stools are great for a dining room and present a casual feel. Having some more easily movable furniture can help to create gathering spaces throughout your home and then put them away when you are finished.
Take Care of Your Maintenance
The holidays won't be fun at your home for you and your family if you have to deal with maintenance emergencies all season. Before the winter season starts, do a walk-through of your house and make sure you take care of the items on your maintenance checklist. Inspecting your roof is always a good idea before the winter. It is also in your best interests to make sure your home has proper insulation and that your pipes are adequately covered for winter. All of these things will make your home a more pleasant place to be throughout the holidays.
Tune Up Your HVAC
You don't want to spend the holidays with a bunch of relatives who are freezing because of an ineffective HVAC. So, by getting your HVAC tuned up and inspected before the holiday season you can make sure you have what you need to stay warm. You can call in an HVAC specialist to ensure that your HVAC is working efficiently and that your home will have the heat it needs to keep you warm throughout the winter months. Doing this will also help you to keep your energy bills down all winter which is a huge benefit.
Plan Activities
If you have a lot of guests coming over throughout the winter season it helps to have some fun activities planned. These can be as simple as making cookies or building a snowman or as complex as a family scavenger hunt throughout the neighborhood. Make sure you make plans with the ages of your guests in mind, so it is a fun time for everyone. You can even ask some of your guests to plan activities for you. This helps everyone to get in on the fun and takes some of the pressure off of you to keep everyone happy and entertained. Having a few activities planned out can help you to fill down time or solve indecisiveness amongst your guests.
Prepare Your Guest Room
If you have family members visiting from out of town, it's important that you have a clean and comfortable place for them to stay. Putting together a guest room can be a fun way to make sure your family members feel welcomed. To start, make sure you have comfortable bedding so your guests can sleep well in their space. It also helps to have entertainment options available as well, so your guest can have alone time in their space if they need it. You can even decorate the room for the holidays to create a festive feel your family is sure to enjoy.
The holidays are an amazing time, and they are even better when you spend them with your closest family members. Your home can be the perfect place for your family to spend the holidays if you just take a little time to get it ready. Now is a great time to start preparing your home for the chaos of the holiday season.
Read this next: 3 Major Mistakes You Should Never Make When Storing Christmas Decor