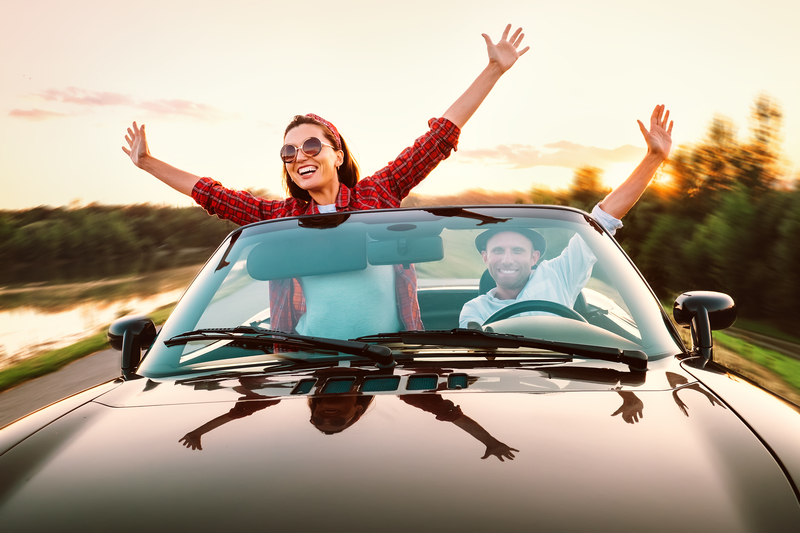 Christmas Gifts You Can Give Car Enthusiasts This Season
The Christmas season is a special time of year. The world feels more, generous, giving, and hopeful. And then of course, the presents are fun too! But shopping for gifts for those you love and cherish can be a stressful and difficult endeavor, especially if they are a car enthusiast. But this year, save yourself some effort and get your car enthusiast a gift from this list that they are sure to love.
A Navigator
Every car enthusiast needs to know where they are going. While most modern cars come with a GPS system built in, many older, antique cars are from a time of paper maps. Give the car enthusiast in your life a navigation system for their antique cars, so that they always have a GPS to show them the way. While many phones nowadays offer map apps to keep you from getting lost, a GPS offers you the comfort knowing that if your phone dies or loses signal you always have a navigator to guide you home.
An Emergency Kit
When it comes to your loved ones, nothing is more important than keeping them safe and healthy. No gift says 'I care about you' quite like an emergency kit for your car. Antique cars breakdown with a greater frequency than newer vehicles. It's just a function of an older machine, they're a little more finicky. So keep your car enthusiast prepared for an emergency with an emergency kit for their car. An emergency kit should include water, some food, a flare, matches or a lighter, a survival blanket, and a first aid kit. This holiday season, keep your loved ones prepared.
A Dashcam
To many car enthusiasts, their car is their baby. And you do not mess with the baby. Give the car enthusiast that you care about ease of mind, knowing that they can keep an eye on their baby 24/7 with a dashcam. Dashcams are the baby monitors of cars, allowing you to record what happens on your drive, so that if someone hits you, you've got it on video. Smart dashcams can allow you to see footage from them anytime, anywhere you are from your smartphone. Any car enthusiast would love this practical and thoughtful gift.
Protective Paint Coating
If you've ever owned a car, then you know that keeping it clean and blemish free is a daily struggle. The world is dirty, and dirt, debris, and other paraphernalia will try to get on your car. For car enthusiasts, this simply won't cut it – damage to the paint is an affront to who they are. So give them a protective paint coating treatment this Christmas, so that they can rest assured that their car is protected from the elements. Clear bra protects your car from damage from sap, debris, rocks, and other elements. Clear bra makes the perfect gift for any car enthusiast that will show them you care about them and their car.
A New Creeper Seat
If you are not a car enthusiast, then you might be turned off by the name of this gift, but trust us, it's not as creepy as it sounds. A creeper is the lay flat, rolling bench that slides under a lifted car to allow you to work on the bottom. A creeper seat is essential for any car enthusiast that likes to get their hands dirty and work on their cars themselves. Give your car enthusiast a gift and get them a nice, comfortable new creeper seat, so that they can work on their cars in comfort. A creeper seat is a gift that will tell them you care about what they do, and want to give them the comfort to enjoy their hobby.
A Car Cleaning Kit
Nobody likes it when their car is dirty. But for a car enthusiast, a dirty car is a mark on their abilities as a car owner. Help the car enthusiast in your life keep their pride and joy clean and clear with a car cleaning kit. A nice car cleaning kit will give your car enthusiast all of the tools and products they need to give their cars a professional quality cleaning in their own home. Car cleaning kits come in all shapes and sizes, but for an experienced car person, you should splurge on a more all-inclusive kit, to give them some new tools and products to try, like protectants, wheel cleaners, and microfiber towels. They're going to love it.
A Track Day
If the car enthusiast you are gift shopping for is a fan of racing or race cars, then this gift is right up their alley. Many race tracks offer track day experiences that will let your car enthusiast spend a day driving around the race track in luxury cars. Give them a gift that will stay a memory forever. Getting to drive your favorite cars at top speeds around a race track with an instructor is such a special opportunity for people who love cars and car racing. Get them the experience of a lifetime and give them a track day experience.
Car Art
No garage is complete without a little wall décor. And for your car enthusiast, only car themed wall decorations will do. Get them some wall art that features photography of their favorite cars, a poster of their favorite car race, or even stylized blue prints of their favorite cars. There are a ton of options out there if you look. Any car enthusiast will love being able to display their passion and decorate their space, showing the world their love for cars.
Gift giving is one of the most rewarding parts of the Christmas season. But gift giving can be difficult, especially when shopping for car enthusiasts. But this list of gift ideas for the car enthusiasts in your life will give you a place to start when coming up with gift ideas. Use these ideas as inspiration to get your juices flowing, the perfect gift for your car enthusiast is out there, any of these ideas would be the perfect way to tell the car enthusiast in your life that you care about them.
Read this next: Practical Yet Exciting Items That Should Be on Your Christmas List