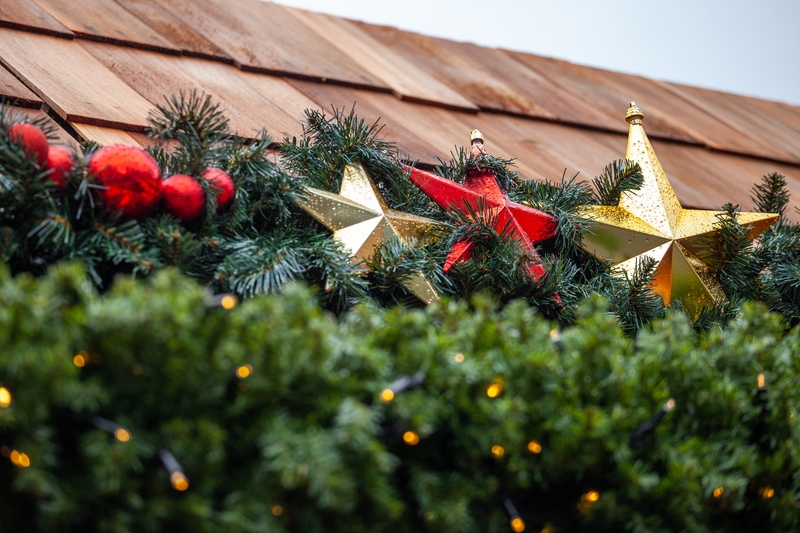 How to Get Your Roof Ready For Christmas Decorations
If you ever spent time as a child going around to look at houses that were all decked out with Christmas lights and other decorations, you know how much joy and wonder a well-decorated house can bring. Of course, if it's been a while since you've given your roof much of any attention, you might want to spend some time now getting it ready for decorating. But what does that entail?
Clean It
The nature of your roof is such that it's never going to be perfectly clean, or at least not for more than a few minutes after you've cleaned it. That said, making sure your roof is clean can make a huge difference in how your decorating experience goes. You don't want to be putting your decorations on a roof that's covered in dirt and grime. They might not stay up. Beyond that, you'll likely be hanging lights from your gutters. Cleaning your gutters regularly means that you're less likely to have to deal with pests who've made their homes in the debris messing with your lights.
Perform General Maintenance
A dirty roof isn't the only problem you could find yourself dealing with. Roofs experience general wear and tear over time. Maintaining your roof helps you keep it in good condition so you don't have to pay the cost of repairing your roof, or at least not as much and not as often. Don't forget to take a look at the insulation inside your attic. A properly insulated roof helps prevent ice dams from forming, which can help keep your decorations in good condition. Of course, if you don't know what you're doing, you'll want to call an expert to handle this. Roof maintenance can be dangerous, after all.
Get It Inspected
It's tough to fix problems if you don't know they exist. That's why it's important to get your roof inspected regularly. Every three to five years is likely to be frequent enough, depending on the material the roof is made from. The reason why it's important is that your roof has a bunch of supports built-in that are covered by the shingles. An inspection can identify weak areas that might look fine because the outer layer doesn't appear to have anything wrong with them. You wouldn't want the weight of your decorations to exacerbate an already existing problem, after all.
It might be the middle of summer, but that doesn't mean that it's too early to start getting prepared to put up your Christmas decorations. Your roof plays an important role in terms of providing a place to decorate, even if all you're doing is hanging lights from it. Lights can be a truly magical part of Christmas. Don't you want to make sure your roof is ready to go?
Read this next: Practical Yet Exciting Items That Should Be on Your Christmas List