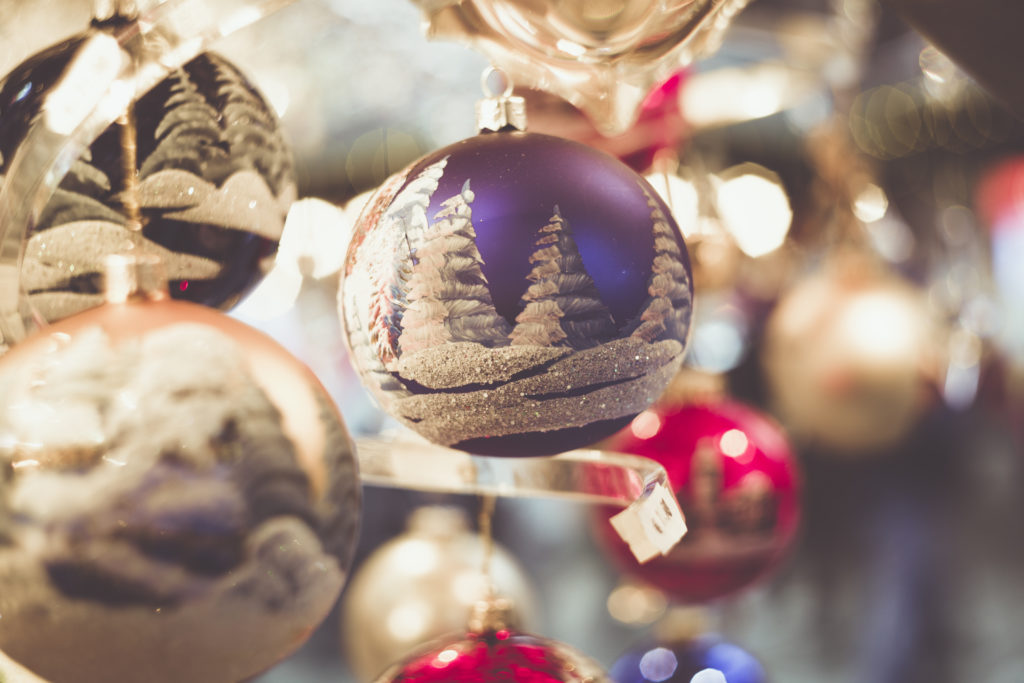 Amazon's Trending 2017 Christmas Ornaments
Christmas is a fun time of the year and one of the coolest parts about it is that everyone celebrates it a little differently.  Part of that involves different Christmas ornaments.  Every year different Christmas ornaments trends.  We are here to bring you some of the top Christmas ornaments of 2017 so far.
2017 Annual Swarovski Ornament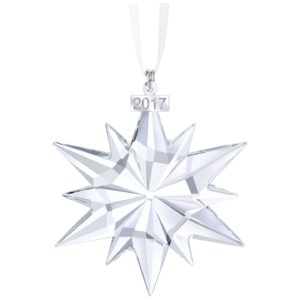 This years limited edition ornament is a crystal star and it is available only this year.  It is part of the yearly Swarovski collection and it is a magnificent ornament.  You probably don't want to hang this one from your tree if you have young kids that might knock it off.  Swarovski's crystal has made this years top seller in ornaments. More Info
Kurt Adler 

Glass Icicles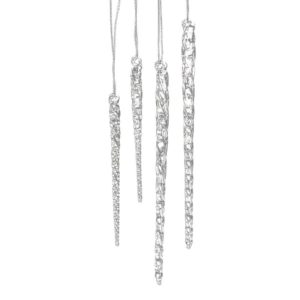 Instead of tinsel that gets all over the house, people are opting to get the Kurt Adler icicle ornaments.  Each icicle that you add to the tree will give you and your family the sense of being outside.  These are a great trender because they replace that frustrating tinsel while adding a more realistic affect to your tree.  Something people have been asking for. More Info
Hallmark Harry Potter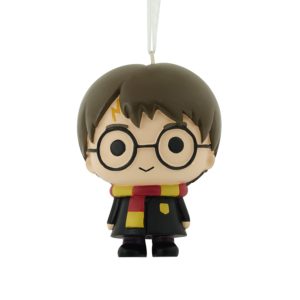 Hallmark has been making Christmas ornaments for years so it is no surprise that they have one of the top trending ornaments.   Take a look at this little Harry Potter, it isn't a surprise that people love it.  The whole design is strikingly similar to the fast selling pop figures and it is about the same size at 3 inches tall. More Info
Hallmark Jack Skellington
Jack Skellington is one of the most popular characters from a nightmare before Christmas and with October just ending it is no surprise that this started trending.  You can also get a Sally or Zero ornament to finish the collection! More Info
Valery Madelyn Silver and White Collection
A trend that we have noticed around the internet this year is collections of single color ornaments.  Amazon has the Valery Madelyn collection of 50 silver and white ornaments as their top trender for single color ornaments.  It is also on their list of top trending ornaments in general. More Info
Valery Madelyn Essential Collection
The Valery Madelyn essential collection of ornaments is also trending.  It is available in red, gold, and silver/white.  Each case comes with 25 ornaments and the hooks needed to hang them.  The designs very from patterned to smooth but all of them are shatterproof to help the ornaments last. More Info
Sea Team 81-Pack Assorted
Sea Team's 81 pack of assorted Christmas balls is one of the most wished for collections of Christmas ornaments across Amazon.  The copper color is the biggest seller but gold and red are also options.  Several different styles of ornament exist in this package, it includes balls, diamonds, and other shapes.  The packaging it comes in is also meant to keep the ornaments stored after use.  Like with the essential connection, these are shatterproof. More Info
Ollivander's Wand Shop
Hallmark has released an amazing recreation of Ollivander's Wand Shop from Harry Potter and any Potter fan is going to want it.  A magic window allows you to look inside the shop and get a view into the magical wizarding world.  This ornament sells out fast when in stock.  Gringotts and other Harry Potter themed ornaments are available from Hallmark!
Kurt Adler's Tardis
Doctor who is one of the most popular sci fi television shows around the world, why not add a little Doctor to your Christmas tree with this ornament?  This TARDIS features a Christmas theme with a wreath and snow.  The lighting adds some extra detailing to the ornament to make it a welcome addition to any tree. More Info
Santa Elf Legs
These Santa or Elf legs are just too adorable to not be trending.  Put them on your tree and it will look like a little elf or Santa got lost face first in your tree.  They can also be put in a fireplace to have the Christmas fireplace look. More Info
Amazon has allowed for many new Christmas ornaments to be distributed around the world.  These are just some of the trending ornaments this year.  What ornament is your favorite?  What are you hanging on your tree?  Let us know in the comments down below.