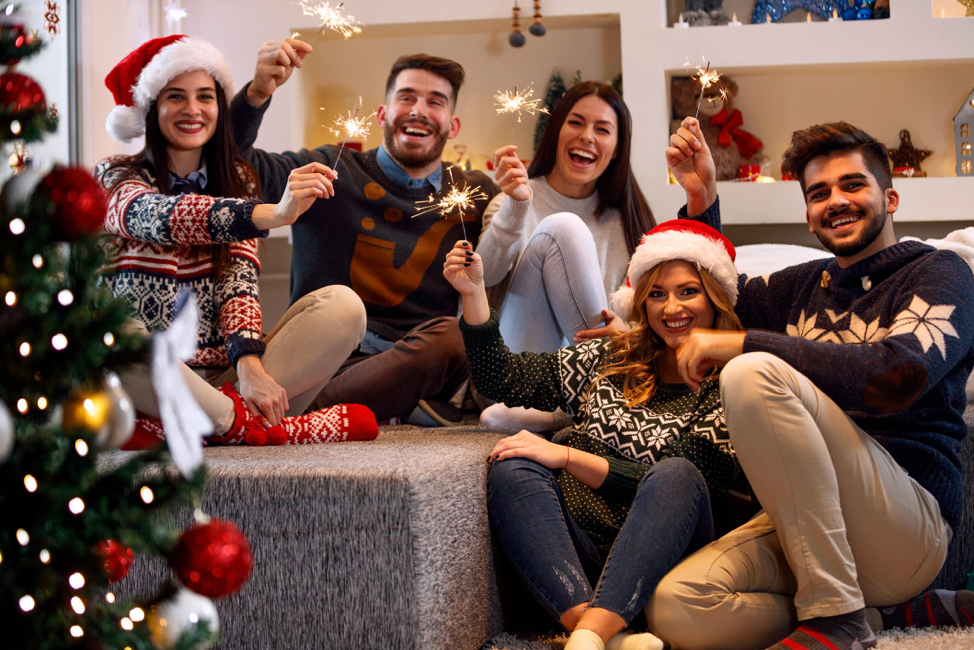 How Can I Make My Home Welcoming for Christmas Visitors?
The winter holiday season brings social activities and more visitors to your door. Begin now to learn how to make your home more welcoming for your expected Christmas visitors. Use some old-fashioned hospitality, take tips from top decorating experts and avoid common wintertime hazards that can mar the excitement.
Clear the Pathways
While sparkly icicles can look lovely decorating a Christmas tree, real icicles that hang down from rooftops and entryways can cause serious harm should they fall down onto someone walking beneath them. Snow and ice can present challenges and danger to people walking, especially if the ice is buried under the snow. Don't let the frigid winter ruin your holiday fun this year. Take time to properly clear the pathways to your front door of dangerous ice and snow, so guests will arrive safe and sound.
Warm and Bright
There is just something so warm and cozy about walking towards a home that is twinkling with festive holiday lights and the glow of lamps through the windowpanes on a cold wintertime night. Most good hostesses take the time to properly decorate their porches and entryways with Christmas decorations to capture the interest of arriving guests and draw them inside. Consider lighting candles, have a toasty fire roaring and provide snugly afghans to wrap up in after a trek through the snow.
Creating a Welcoming Environment
Part of the secret to creating a welcoming environment for visitors is to greet your guests with a warm smile and perhaps a hug. Seek to stimulate the senses in a simple way. Nothing feels like an old-fashioned Christmas better than the scents of the season. Let your guests smell home-cooked foods from the kitchen or pungent pine and peppermint fragrances wafting gently in the air. Use warm hues, rich textures, and seasonal decor to delight the eyes in unexpected places. Have freshly baked cookies on a plate ready to indulge with warm apple cider or hot cocoa in thick, steamy mugs. Create a welcoming seating area that encourages intimate and friendly conversation. Play soft music in the background, display holiday greeting cards and have something fun to do for any children in the group.
It is possible to create a welcoming environment for Christmas visitors without spending a lot of time, effort or money. Keep things simple, and remember to show your appreciation for others with small acts of kindness and personalized gifts.